Saturday, 20 August 2005
FOX on Social Security
Fair. Balanced.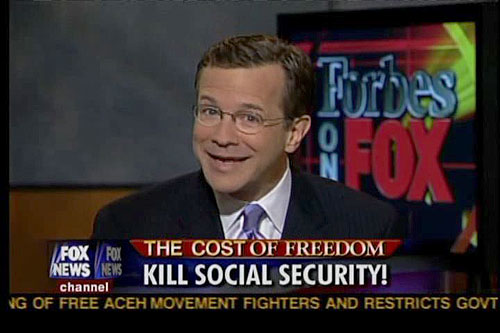 Promotions for the August 13 edition of Fox News' Forbes on Fox included on-screen text exclaiming "Kill Social Security!" and featuring a Social Security card with "R.I.P." superimposed over it. The Forbes on Fox segment, hosted by David Asman, featured a panel of editors and writers from Forbes magazine discussing the merits of abolishing Social Security.
It's not often you see imperative exclamations in a video chiron(sp?).
Or do I miss them because I just don't watch enough FOX News?

News Media
0 comment(s)
Add a comment...